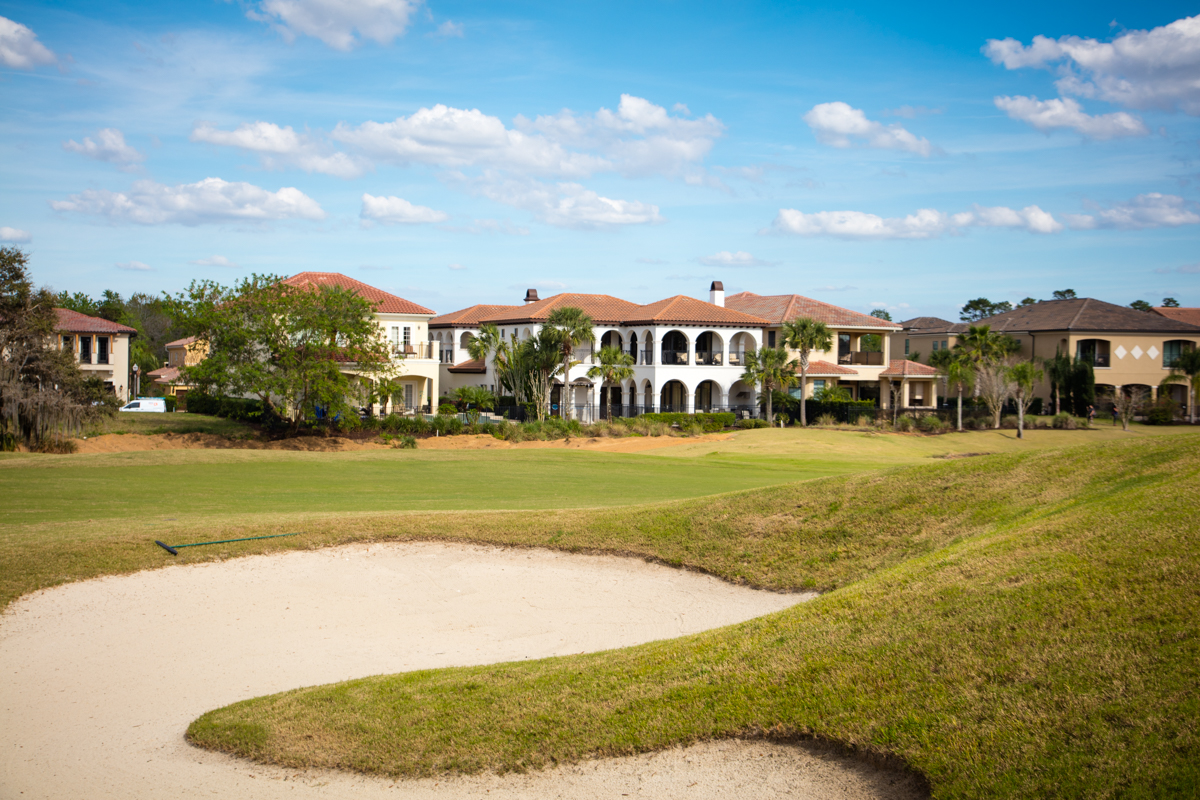 With 3 PGA Golf Courses, and 2,226 acres of prime land, just 5 miles from Walt Disney World, it is not at all surprising that Reunion Resort emerged from the global recession at a lightning pace.
With every possible attention to detail, the luxury gated community had everything that vacationers could wish for. Whether it was quick and easy access to Interstate 4, or that short travel time to Walt Disney World's main gate in around 12 minutes, Reunion was blessed with one very, very unique attribute; it was zoned for short term rental.
Unlike any other community in Central Florida, Reunion offers the exclusive opportunity to create a stunning luxury custom home, that owners could either use as primary, secondary or investment residences.
With the advent of the first large scale 'mansion style' homes on Muirfield Loop around 2010, the race was on for owners to build stunning 10+ bedroom homes, purely designed for guest experience.
In Reunion, a successful vacation home, depends almost entirely upon those luring marketing images of intricate pool decks, and thrilling entertainment areas.
From basketball courts to bowling alleys, Reunion Resort has it all!
With an ever decreasing number of lots available now, there's still enough time to secure some beautiful pieces of land, many with prime golf view locations.
Tips for buying lots at Reunion Resort
Set your budget for the lot sale, but be flexible to a degree.
Set the budget for the cost of your home build.
Understand which homes rent well or suit your personal needs.
With steps 1,2 and 3 in place, you can now figure out the required lot size.
Our team will help you find the best lots.
Remember that most lots are unlisted and that 'for sale' signs are rarely in place at Reunion.
Our realty team knows which lot sellers are holding out for higher prices, and which are keen to sell lots right away.
Our expertise in Reunion is unrivaled.
We can provide the best advice on costs to build, even with an estimated cost of the total project long before you are ready to commit to the lot purchase.
All part of the service!
Final thoughts from our lot sales experts;
Buying land in Reunion Resort should never be rushed, but, at the same time, it is genuinely disappearing fast.
If you do find your perfect lot, our team will act as quickly as you can to secure it for you!
Call or email us now, and join us here at Reunion Resort as a very proud and successful homeowner!