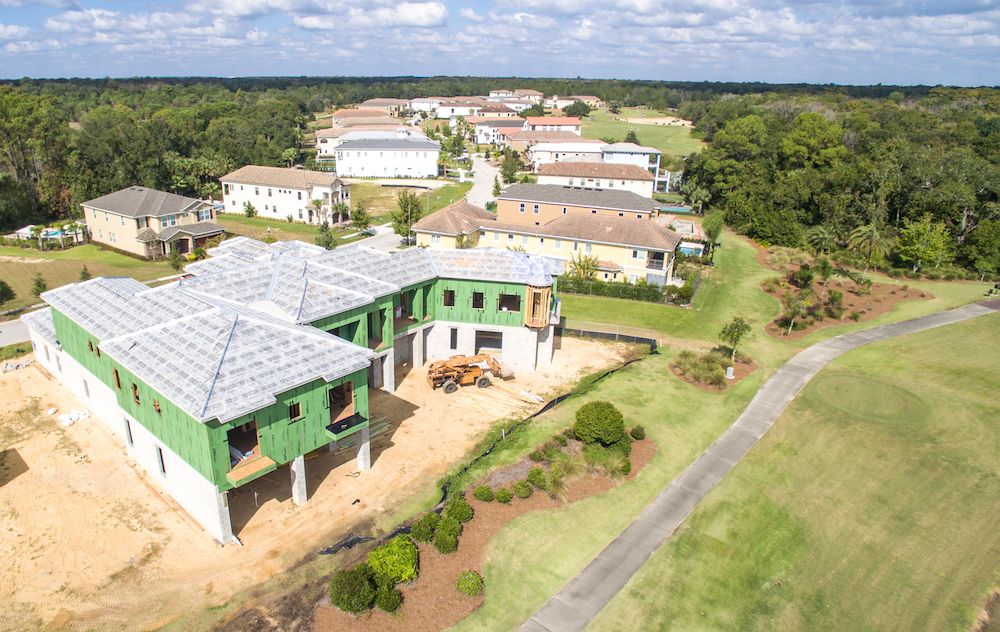 As you drive through the peaceful, fairway lined avenues of Reunion Resort, the luxury gated community near Disney shouts the loudest when it comes to prime real estate within the Central Florida region.
The finest and most lucrative homes of all tend to invariable be custom investment homes, sitting beautifully over the lush green PGA courses from Palmer, Nicklaus and Watson.
Nowhere else on earth sports three PGA Championship courses in just one 2,226 acre vacation haven. With their own designer pools, hot tubs, splash pads, summer kitchens and golf views, there's an abundance of opportunity to make the very best of Orlando's sensational year round weather.
The magic of the luxury vacation mansions continues within, thanks to opulent great rooms, formal dining rooms, kitchens and hallways. The most innovative touches however can be found in richly themed bedrooms, displaying the finest movie themed creations for kids and teens to rest their fun filled heads each evening.
Adults too are never left behind, with magnificent games rooms, bowling alleys, retro gaming consoles, Turkish baths, basketball courts and more at their whim.
Although the homes offer great value for luxury guests on vacation, the secret of course is the ownership model. Place a large 12 bedroom vacation rental home/mansion into a rental program and property managers take care of absolutely everything for owners and guests alike!
Custom built to the owners' exact specification, the results can be spectacular in terms of rental income. A well designed, beautifully crafted vacation home can cover running costs and often more for families to enjoy at their leisure too!
Here's Our Step by Step Guide to Owning A Reunion Resort Custom Home
Establish a budget for your real estate deal near Disney
Check the availability of custom homes for sale in Reunion Resort
Seek a competitive lender as needed and obtain pre-approval
Start making a short list of desirable features for your guests and your family
Narrow down a short list of the best custom builders in Reunion Resort
Identify available

lots for sale in Reunion Resort


(not all are listed so check with your realtor).
Ensure the build costs per sq ft are competitive right now
Meet the builder shortlist and obtain preliminary designs
Establish a first and second builder and finalize contracts with the best proposal
Secure the lots
Finalize a build contract and specifiaction
The build process is usually around 12 months from permit approval
If you'd like to join the elite investors at Reunion Resort Orlando, we'd love to assist you by selecting the best lots, builders, furnishings and property management companies.
No other Realty company has the custom home experience of our team and we'd be more than happy to share our knowledge with you for a dream vacation home near Disney!
Further Reading That You Will Like!
Contact the Reunion Resort Custom Home team!
Phone: 407.922.9393 Email: cesar@flsells.com